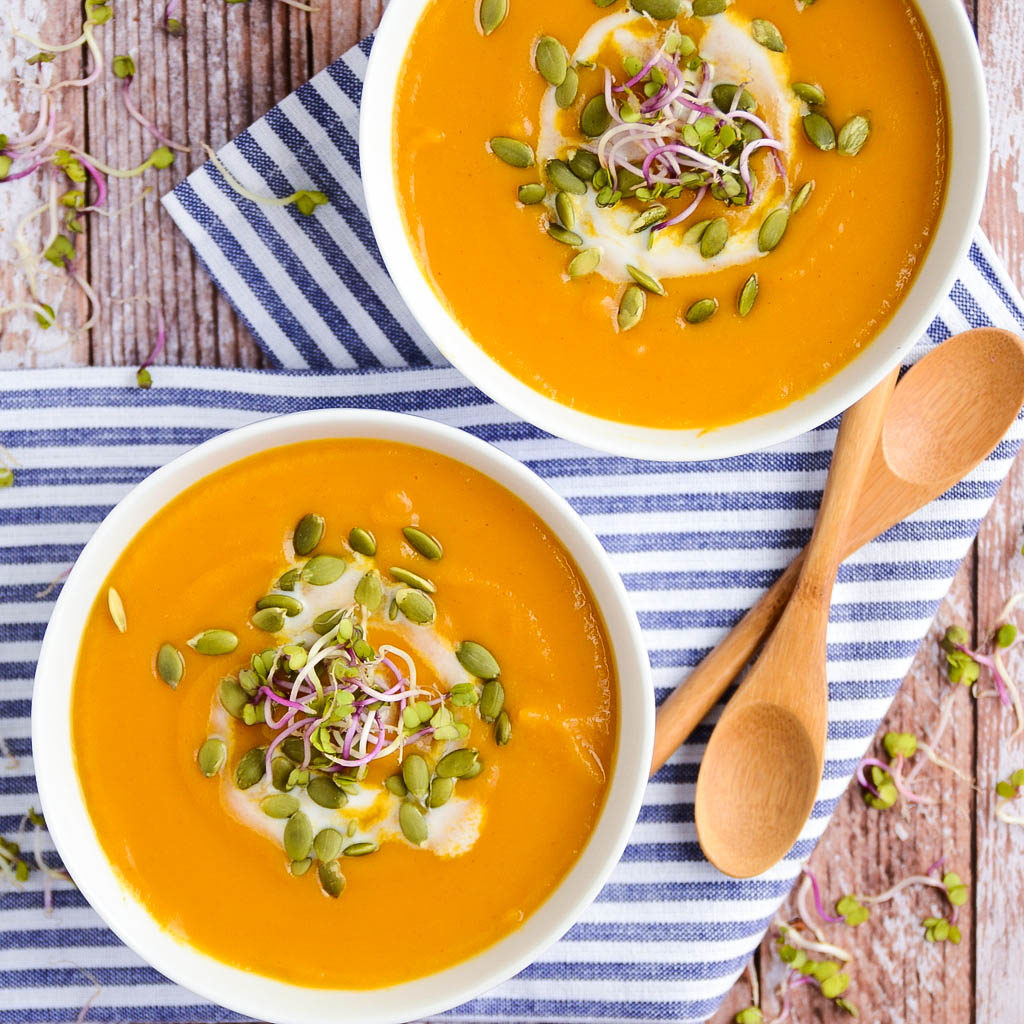 I hope you are all enjoying the festivities that December brings and enjoying lots of Christmas baking and cooking, I know that I certainly am, it's been non stop cakes, cookies, mince pies and this latest recipe going on in my household and it's really been getting me in that festive mood! This wonderful creation is so warming and so good for you too. It's the perfect lunch over the cold festive season, its warming flavours come from chilli and ginger which are great to ward off colds too! The sweet potatoes provide beta carotene. Beta-carotene is considered an antioxidant and is also a precursor to vitamin A. This compound helps maintain healthy skin and also plays a vital role in eye health. Red peppers are an excellent source of vitamin C (even better than oranges!) so another vital nutrient in strengthening the immune system. The ginger in this recipe provides anti-inflammatory agents and give the soup a wonderful warm aroma. I use bone broth in my soups because of its amazing health benefits, however if you can't get hold of any or haven't the time to make any then you can use a good quality stock instead. A few reasons why I always make sure I have bone broth stored in my freezer:
– Bone broth is so rich in minerals that support the immune system and contains healing compounds like collagen, glutamine, glycine and proline. The collagen in bone broth heals your gut lining and reduces intestinal inflammation. The collagen is also really great for your complexion, keeping those wrinkles at bay! The reason it is cooked for so long is so that the bones break down and soften and all of the minerals and collagen is released in to the stock. Just make sure that you use organic bones only, as the non organic ones are contaminated with lead.
Ingredients
3 large sweet potatoes
2 large red peppers
2 leeks
2 cloves of garlic
1-1.5 litres of bone broth or stock
A large chunk of ginger chopped
1 red chilli (add more if you like a bit more spice)
1 dessert spoon coconut oil
Method
Heat the coconut oil in  a large pan. Add in the roughly chopped leeks, peppers, garlic, ginger and chilli with a good sprinkling of himalayan salt and black pepper. Stir until coated and let these fry for 10 minutes, before adding in the sweet potato chunks, followed by the stock. Let this simmer away for 30-40 minutes, add a little more water if it starts to look like its drying out at all.
Once cooked, ladle the mixture in to a blender and blend until smooth. Spoon in to bowls and garnish with chopped coriander and pumpkin seeds.
I like to serve mine with a slice of gluten free toast drizzled with olive oil and it really is a taste sensation!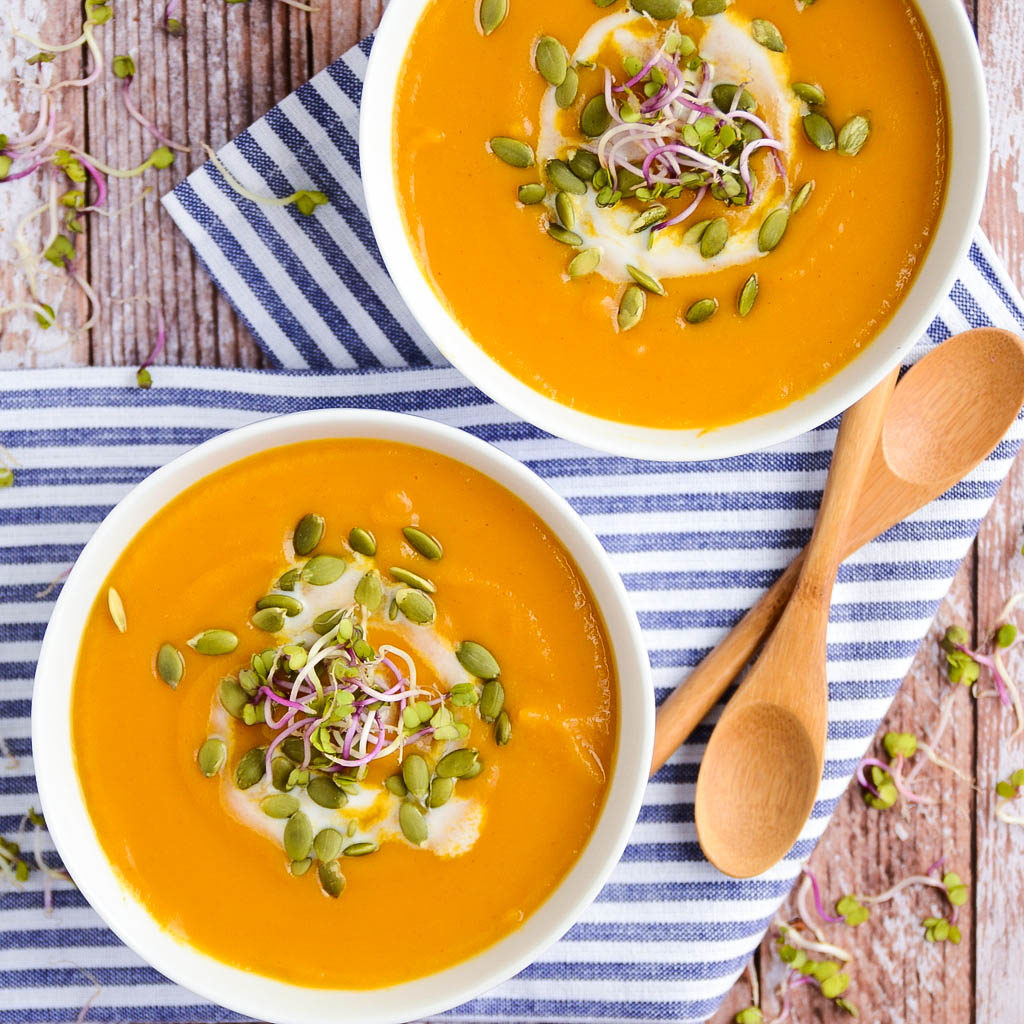 May your day be merry & bright…..
xxx