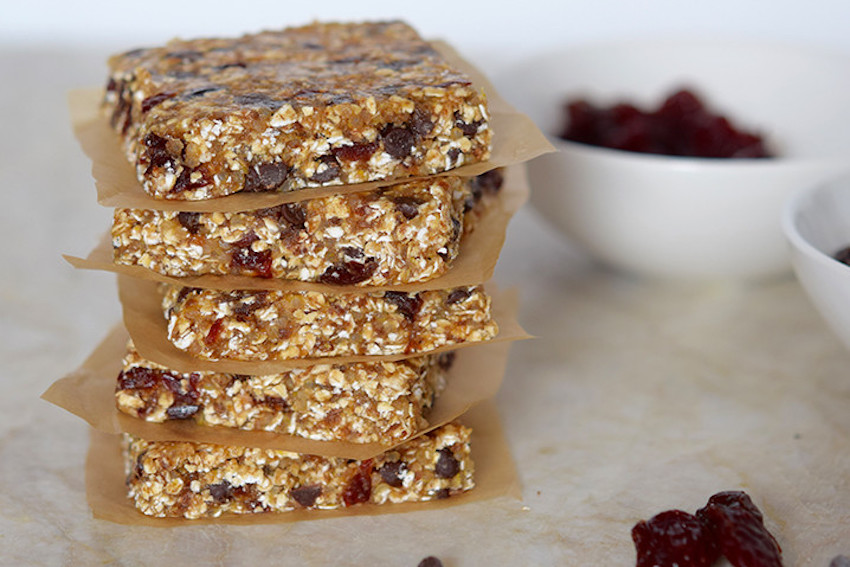 Are you stuck in a rut of either missing breakfast because there is no time in the morning and perhaps grabbing something quick like a Nutrigrain bar or a piece of toast?
Do you then feel like you are absolutely starving come 10am? That could be where the importance of eating protein and healthy fats becomes apparent… It's so important to always have some sort of protein or a healthy fat source with your breakfast in order to keep blood sugar levels balanced. If a pure carbohydrate is consumed then the body will produce excess insulin to deal with the influx of glucose in to the blood stream. This in turn causes cortisol to be released in order to regulate blood sugar to normal ranges. Cortisol is a stress hormone, which puts stress on the adrenal glands. The adrenal glands are responsible for controlling blood pressure and have an affect on lots of other hormones including the thyroid. Cortisol is also a FAT STORAGE hormone.
You can quickly see the knock on effects on other systems that consuming too much sugar and not regulating your blood glucose levels by eating protein/ fats with a meal can have!
Most convenience breakfasts are literally pure sugar with no protein what so ever! Protein slows the digestion of the meal and has less of an impact on the blood sugar. That's why it is essential to eat it with every meal and snack. If you start your day off on the wrong foot for example with a sugary bowl of cereal or a piece of white toast then you will set yourself up for low energy, cravings and feeling hungry all day.
That's where today's recipe comes in!
These delicious cereal bars are free from processed sugar (which contains ZERO nutrients), these bars are made with dates to sweeten them and stick them together. Dates are a naturally occuring sugar so they are not processed and they also contain fibre, another thing essential in controlling blood sugar levels. These bars contain natural protein from walnuts and cashew butter and healthy fat from these nuts too. They also contain oats which provide more fibre. You can pimp your cereal bar with whatever lovely extras that you like, this time I chose maca powder, pumpkin seeds and chia seeds. You could add some goji berries, cacao nibs, sunflower seeds, hemp seeds or anything else you fancy! Bear in mind the more protein the better…
They are the perfect option to make the night before and take to work in the morning for breakfast on the go. They will make sure you don't go grabbing for that sugar and margarine laden muffin or pastry in the cafeteria.
They hardly take any time to make either. And they only contain 5 ingredients.
That's it. Just 5 ingredients, no baking involved (unless you want to toast the oats and almonds) and they'll keep in the freezer for-ever (that is, if you can resist them for that long)…
So without further delay…
Ingredients
220 g dates, pitted (deglet nour or medjool)
85 g maple syrup, brown rice syrup (or honey if not vegan)
65 g creamy salted natural peanut butter or cashew butter
112 g walnuts, loosely chopped
135 g rolled oats (gluten free for GF eaters)
2 tablespoons pumpkin seeds
optional additions: cacao nibs, chia seeds, dried coconut, banana chips, cranberries etc
Instructions
Process dates in a food processor until small bits remain (about 1 minute). It should form a "dough" like consistency. (Mine rolled into a ball.)
Optional step: Toast your oats and walnuts in a 175 C oven for 10-15 minutes or until slightly golden brown. You can leave them raw but the flavour is divine when toasted! (As long as they're not burnt!)
Place oats, walnuts and dates in a large mixing bowl – set aside.
Warm syrup and nut butter in a small saucepan over low heat. Stir until combined and pour over oat mixture and then mix, breaking up the dates to disperse throughout.
Once thoroughly mixed, transfer to an 8×8-inch baking dish or other small pan lined with parchment paper so they lift out easily.
Press down firmly until flattened.
Cover with parchment, and let firm up in fridge or freezer for 15-20 minutes.
Remove bars from tin and chop into 10 even bars (or 9 squares). Store in an airtight container for up to a few days. I kept mine in the fridge to keep them extra fresh.
If you can't deal with peanut butter simply swap in almond, sunflower or another nut/seed butter (I LOVE cashew butter). To keep these vegan, stick with maple syrup or agave instead of honey. And to keep them gluten free, use GF oats. Simple, customisable, delicious.
Speaking of delicious, these little guys are dreamy.
Simple flavors, wholesome ingredients, salty-sweet and lots of crunch. I made a batch THIS week and am already down to my last bar. How I exercised the self control to save even this is beyond me. But by tomorrow it likely won't be there, if I know myself at all.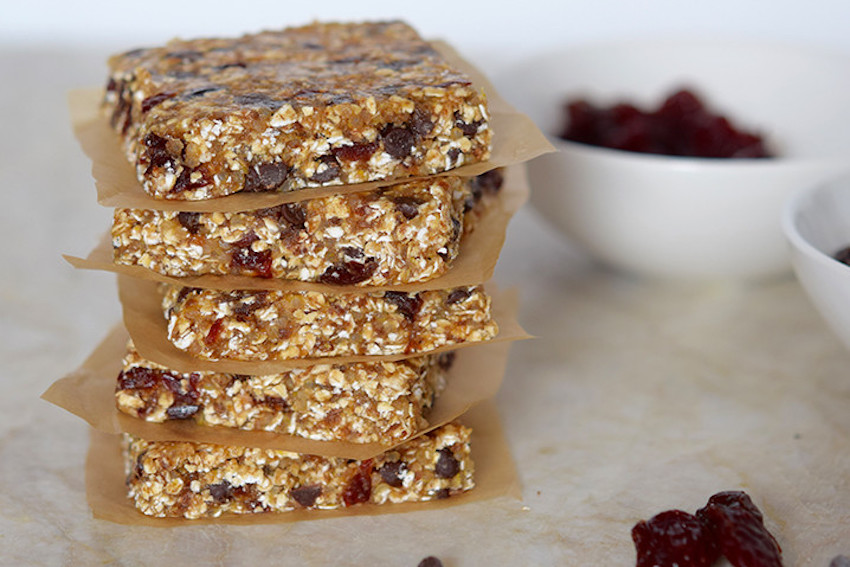 Enjoy
xxx